JFSNEPA to Honor Jane Oppenheim at 3rd Annual Event in May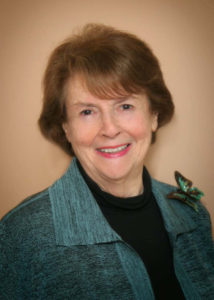 Jewish Family Service of Northeastern Pennsylvania (JFSNEPA) will honor Jane Oppenheim at the 3rd Annual Community Matters Event.  The event will be held on May 23, 2018 from 6 p.m. – 9 p.m. at the Scranton Cultural Center.  Each year at the Community Matters event we honor those who have contributed not only to JFS, but who have made a strong impact in our entire community.
Through our mental health counseling and older adult programs at JFS, we seek to enhance and strengthen the quality of individual, family and community life.  The JFS Community Matters event spotlights those who live those same values and have made an impact in the greater community.
Tickets for the event will be $100.00 per person and can be purchased online by visiting www.jfsnepa.org or by calling 570-344-1186. Sponsorship and ad book opportunities are also available by calling 570-344-1186.